IP Rights Investigations
Home > Services > IP Rights Investigations
About Us
Egypt corporate investigators, is a leading investigation and risk protection group that aims to provide high quality services all across the globe in support of its clients. more about us
Our Services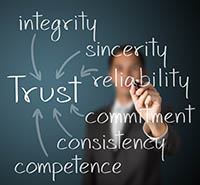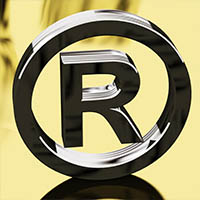 IP Rights Investigation Services in Egypt
IP investigation services in Egypt would include anything related to Intellectual Property Rights violations which are now becoming a growing menace in almost every part of the world. We are specialized in delivering the finest and best IP investigation services to clients based in all major areas of Egypt. Our strong team of professionals with years of expertise takes the responsibility to curb such growing menace and ensure to conduct IP investigation services in professional and effective manner. Intellectual Property Rights Investigators of Egypt with vast global network are specialized in providing IP investigative services with utmost accuracy. We intend to utilize our vast global network of partners and associates for developing new initiatives, conduct enforcement actions or to carry out various other investigation services. Corporate investigators of Egypt have tie ups with various Law firms, IP Attorneys and brand owners.

Our IP Rights investigative services are mentioned below:
IP Rights Investigations in Egypt

Counterfeiting / Infringement Investigation
Trademark, Copyright, Design and Patent Infringement Investigation
Parallel Trade Investigation
Gray Market Investigation
Market Surveys in Egypt
Intellectual Property Due Diligence
IPR Litigations Support Investigation
Geographical Indication Investigation

Law Enforcements Services in Egypt

Conduct and organize criminal/civil seizures
Customs Protection

IP Rights Audit Services in Egypt

Factory Auditing Services
Brand Integrity Audit Services

IP Rights Monitoring Services in Egypt

Internet survey and monitoring services
Market Monitoring Services
Trade Fair Monitoring

IP Rights Acquisition Services in Egypt

Domain Name Purchases
Company Name Purchases
Trade Mark Purchases

Other IP investigation in Cairo and Egypt

IP Rights Sample/Test Purchases
IP Rights Attorney Services
Co-ordination /Awareness/training campaigns
Vendor Information
Service of Cease & Desist Notices
Our strong team of professionals possesses necessary expertise to deliver the on ground brand protection verification services in all major parts of Egypt. The main goal of Egypt intellectual property rights investigators is to protect clients from undergoing severe losses by preserving their IP rights and reputation in the market. We strive for against the unlawful importation, exportation, grey market, parallel trading of counterfeited and pirated goods. For further discussion about our intellectual property investigation services for your requirement respectively kindly contact us on contact@grevesgroup.com.